Listen Here
I don't think I've broken my rule yet that all guests must be women who are either diagnosed or have a child who is diagnosed with ADHD, but I think that what our guest is going to talk about in this episode warrants me breaking my rule. Besides, as I told her during our interview, she has a lot of ADHD traits.
An innovator and author in the field of neuroeducation, Barbara Arrowsmith-Young's work utilizing the principles of neuroplasticity is used worldwide to enhance cognitive functioning. Her work, begun in 1978, is recognized as one of the first examples of the practical application of neuroplasticity to address learning difficulties. Since then, its use has expanded to include those dealing with traumatic brain injury, addiction, cognitive decline with aging and those who want to enhance performance.
Barbara's vision is to "put the Brain in the Education Equation" and she's well on her way to making that happen, with her Arrowsmith Program already being used in over 100 schools around the world. I am so fascinated by Barbara and the work she's done, and I'm confident that after our conversation, you will be too.
Resources:
Website: www.arrowsmith.ca
Recent blog article: Is ADHD a Learning Disability?
Arrowsmith Blog: https://blog.arrowsmithprogram.com/
Free webinar series on the brain: https://learn.arrowsmithprogram.com/webinar-series-shaping-our-brains Barbara Arrowsmith-Young – TEDx Presentation: https://youtu.be/o0td5aw1KXA
Book Resources (including The Woman Who Changed Her Brain, authored by: Barbara Arrowsmith-Young): https://arrowsmithschool.org/books-3/
Learn more about your cognitive profile by completing the free Arrowsmith Cognitive Questionnaire: https://questionnaire.arrowsmithprogram.com/
Facebook: https://www.facebook.com/arrowsmithprogram
LinkedIn: https://www.linkedin.com/company/arrowsmith-program
Instagram: @thearrowsmithprogram
YouTube: https://www.youtube.com/channel/UC1s61VxMQgdk7fO-3h7tRKw
---
Mastering Your ADHD Brain Means Learning How to Trust Yourself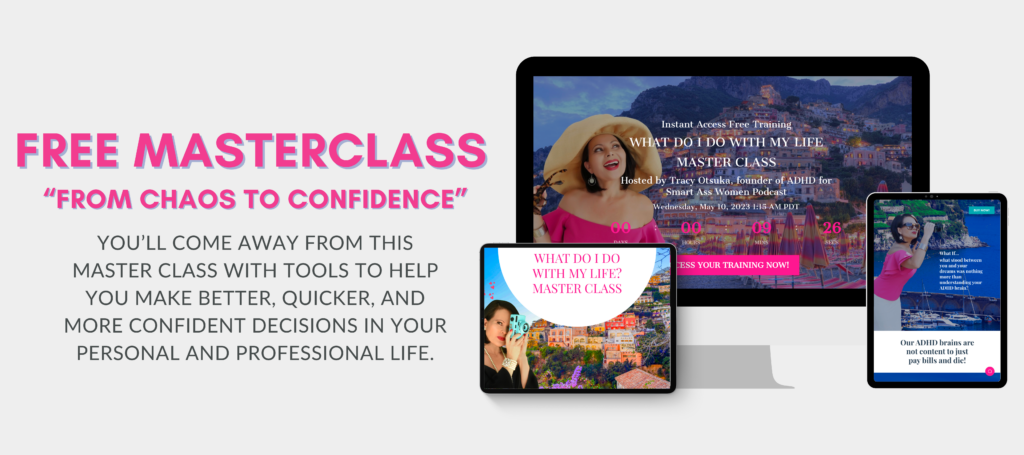 ---
Timestamps
Introduction to Barbara Arrowsmith-Young - 00:01
The limitations of traditional education - 00:49
What is neuroplasticity? - 03:34
The cognitive program developed by Barbara - 06:17
Understanding cognitive strengths and weaknesses - 14:30
The impact of medication on cognitive functions - 22:28
The role of teachers in identifying and supporting students with learning difficulties - 28:54
Tracy's experience with Barbara's program - 05:21
Barbara's personal experience with learning difficulties - 08:16
The importance of having high expectations for children with learning difficulties - 09:23
The Aerosmith program's success stories - 11:52
The connection between cognitive functions and mental health - 17:04
The impact of technology on cognitive functions - 19:05
The difference between compensating and addressing cognitive difficulties - 23:31
The role of parents in supporting children with learning difficulties - 25:30
The importance of early intervention and assessment - 32:10
Barbara's difficulties with kinesthetic perception - 10:12
The importance of addressing underlying learning difficulties - 13:16
Barbara's enhanced auditory and visual memory - 13:16
The impact of Mark Rosenzweig's work on Barbara's program - 19:41
The importance of research in cognitive programs - 24:08
The impact of Barbara's cognitive program on the brain - 25:58
The Arrowsmith Program's impact on cognitive functions and learning - 28:38
The Arrowsmith Program's impact on social emotional well-being - 29:44
The Arrowsmith Program's impact on physical health - 31:26
The success of the Arrowsmith Program in mainstream classes - 33:23
The Arrowsmith Program's impact on attentional issues - 35:09
The difference between neuroplasticity and medication - 37:43
The importance of building awareness for neuroplasticity - 42:32
The difference between targeted and general stimulation - 43:28
The limitations of the current education system - 45:56
Quotable phrases and takeaways - 48:18
Conclusion and upcoming events - 51:03