Listen Here
Growing up in a politically active environment, Welsh local politician Sara Robinson was always drawn to social justice, and when she realized she had ADHD at 41, her life path started to make perfect sense.
Sara's strong reaction to injustice–one of her ADHD strengths–drove her to get involved with local politics in order to make positive changes at the community level, and most recently, led her to advocate for changes in U.K. legislation around ADHD in criminal, education, and healthcare settings.
Like many of us, Sara struggles with rejection sensitive dysphoria, but her passion for social justice has always overridden any fears she has of being seen. She says, "Now that I've opened my eyes to it, post-diagnosis, I can't unsee the injustice."
Join us as Sara shares her ADHD journey, what's changed since getting diagnosed, how building community has transformed how she sees her ADHD, the importance of women getting involved in politics at the local level, and so much more.
Resources:
Website: https://www.linkedin.com/in/sararobinson; www.sararobinsoncomms.co.uk
Insta: @sararobinson_81Whatsapp group: ADHDivas
---
Mastering Your ADHD Brain Means Learning How to Trust Yourself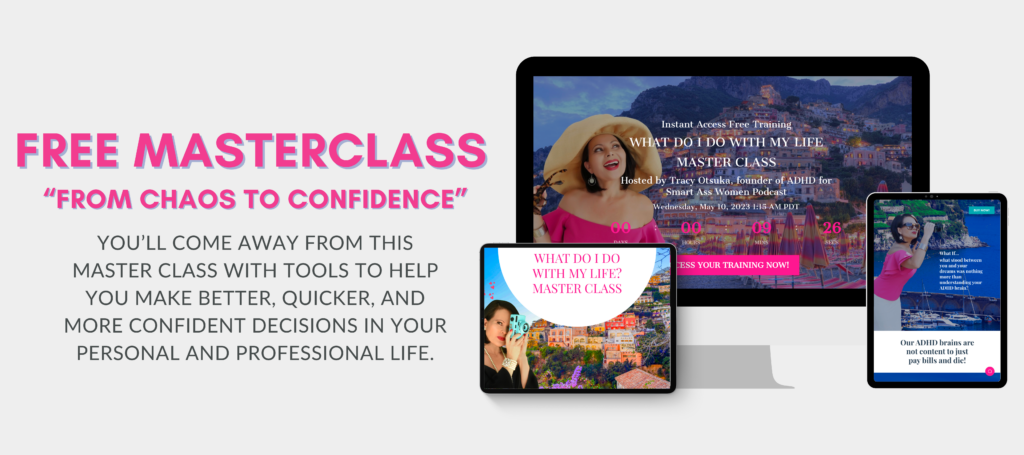 ---
Timestamps:
0:00:00 - Episode 225: Exploring the Brilliance of ADHD Women with Sara Robinson
0:03:23 - Interview with Sara: Exploring Her Career Highlights and ADHD Diagnosis
0:04:59 - Heading: Understanding ADHD: A Conversation with [Name]
0:06:54 - Exploring the Diagnosis of Combined ADHD: A Conversation with [Name]
0:08:15 - Conversation on the Benefits of Receiving an ADHD Diagnosis
0:12:10 - Exploring the Benefits of a Diagnosis: A Conversation with a Member of an Online Support Group
0:13:26 - Exploring the Impact of ADHD on Childhood and Career: A Conversation with Sara
0:15:31 - Reflection on Childhood Experiences: A Conversation with [Name]
0:21:30 - Exploring the Impact of Social Mobility on Career Choices: A Conversation with Poet and Writer, [Name].
0:22:57. - Reflection on Dropping Out of School at 17 to Pursue a Career in Television
0:24:31 - Exploring Alternative Paths to Success: Reflections on a Lifelong Love of Learning
0:27:44 - Conversation on Rejection Sensitive Dysphoria and Politics
0:33:59 - Conversation on Managing Emotions with ADHD
0:36:03 - Exploring the Impact of Politics on Mental Health: A Conversation with a Local Politician
0:39:15 - Heading: The Impact of Women in Politics: A Conversation with Tracy Brabin MP
0:43:57 - Exploring the Impact of AI, Technology, and Climate Change on Education and Mental Health
0:46:28 - Conversation on ADHD Training and Support for Teachers and Students
0:48:38 - Exploring Success Through ADHD Traits: A Conversation with [Name]
0:50:04 - Exploring the Benefits of Living with ADHD: A Conversation with [Name]
0:55:28 - Transcendental Meditation: A Life-Changing Practice for ADHD Brains
0:59:26 - Conversation on Living Successfully with ADHD
1:00:48 - Reflection on the Benefits of Meditation: A Conversation with Sarah Robinson
1:02:23 - Interview with Sarah: Exploring the Impact of ADHD Diagnosis on Women's Lives