Listen Here
ADHDers tend to be good at a bunch of different things, but just because we're good at something doesn't necessarily mean it's the right career path for us. In fact, career counselor Shell Mendelson is here to ask us: forget about the things you're good at, what are the skills you love using?
As a career coach and counselor of 30 plus years, Shell specializes in supporting ADHD adults in building lasting, fully satisfying careers and businesses. She has developed a unique career counseling system based on Richard Bolles's book What Color is Your Parachute? that involves taking a deep dive into all the aspects of what would make up an ideal job on an individual level.
During our conversation Shell shares her own ADHD backstory before getting into how to identify whether you're in the wrong job, why building a career foundation based on what excites you is so crucial for ADHD health and happiness, ways to advocate for your specific needs during the hiring process, and much more.
Shell believes in focusing on the skills that bring us joy rather than simply what we excel at, a simple yet important mindset shift that just may have you considering a whole new career path.
Resources:
Website: www.careercoachingwithshell.com
Facebook: Career Coaching with Shell
LinkedIn: https://www.linkedin.com/in/yourpassiontocareer/
Gmail: [email protected]
Tracy's program: Your ADHD Brain is A-OK
---
Mastering Your ADHD Brain Means Learning How to Trust Yourself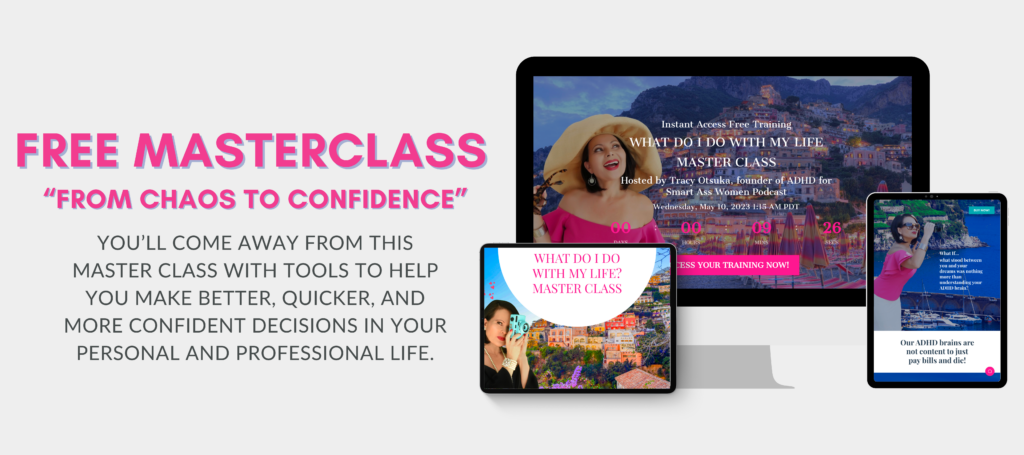 ---
Timestamps:
00:00:28 Highly successful individuals with ADHD discussed in podcast.
00:08:19 Franchise owner's struggle with undiagnosed ADHD.
00:15:34 Perimenopause and menopause worsen ADHD symptoms.
00:19:19 Age brings self-awareness, prioritizing and accepting help.
00:28:05 Key factors to consider in a work environment.
00:35:37 Find your foundation; explore, expand, never get bored.
00:40:56 Job interview strategy for win-win outcomes.
00:44:09 Importance of culture and fit for people with ADHD.
00:50:42 Always purpose driven, despised unfulfilling work.
00:55:30 Creativity, problem-solving, and energy in developing ideas.
01:04:37 Publishing company launching ADHD-friendly book soon.
01:07:16 Change ADHD conversation, empower women, coaching program.