Listen Here
Join Tracy in episode 84 of ADHD for Smart Ass Women introduces you to dietician and nutritionist Nicole DeMasi Malcher. Nicole is the founder of DeMasi Nutrition, a virtual private practice based in Los Angeles, CA. She is a Registered Dietitian Nutritionist & Certified Diabetes Educator with a Master's Degree in Nutrition. Nicole spent 10 years working at Los Robles Hospital in the ICU, and as a nutrition coach at UCLA, Kaiser Permanente and DaVita Dialysis. In her practice, she uses nutrition therapy & coaching to help people lose weight, improve their health, and prevent & treat medical conditions through personalized diet & lifestyle changes. Nicole was diagnosed with ADHD (combined type) about a year ago at the age of 32 & since then has been determined to understand how nutrition impacts ADHD symptoms.
THIS EPISODE IS NOT FOR WOMEN WITH DISORDERED EATING.
Nicole shares:
The circumstances surrounding her later in life diagnosis
Her ADHD symptoms including those that she always wondered about but now recognizes as clearly ADHD
How she always felt different than others
How her childhood and teen years were impacted by her ADHD
What has changed since you were diagnosed?
The relationship between sugar and dopamine
The food group that spikes our dopamine naturally
What kind of carbohydrates help cognition
How she feels about intermittent fasting for the ADHD brain
Information on the gut-brain axis and how inflammation affects the brain
What the enterac nervous system is and how it affects our brains
The one food to get rid of to feel better
Her number one ADHD workaround
A page that she's built just for us that's all about nutrition for the ADHD brain
Resources:
Website: www.eatingwithadhd.com
Instagram: @eatingwithadhd
About Tracy
Host Tracy Otsuka is a lawyer, not a doctor, a life-long student, not a coach. She's also the creator of Coretography a patent pending system that helps smart, driven women understand their own unique ADHD brain and use it to their advantage.
Tracy will be talking about ADHD. Your super powers, your symptoms, your solutions and work-arounds and how you proudly stand out. Tracy credits ADHD for some of her superpowers and much of her success in life.
---
Mastering Your ADHD Brain Means Learning How to Trust Yourself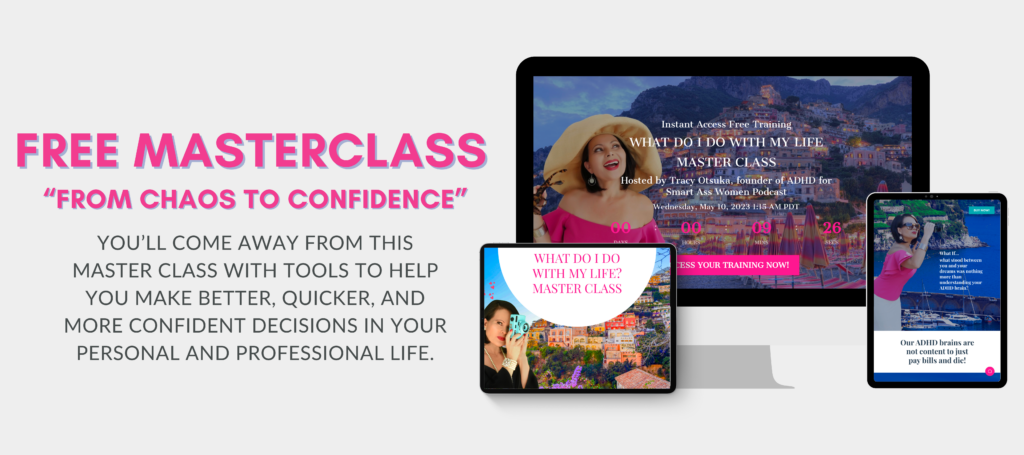 ---