Listen Here
Sarah McCall is the author of the book, Cecil Gets a Haircut, which she wrote as a tool to help parents, educators, and superintendents of schools work with children with anxiety. Her work both on the pages and in the classrooms helps get the conversation started about ADHD, autism, and mental health, making it easier for students to get the understanding and support they deserve.
Sarah's life goal is to help children and their adults better understand mental health, but it wasn't until she went through my "Your ADHD Brain is A-OK!" program that she figured out how to channel her passion into a fulfilling and sustainable career. My program is designed to help ADHD women like Sarah discover who they are and what's important to them, giving them the foundation and skills to build long-lasting success.
Sarah says, "Now that the doors have opened, opportunities are abounding. And it's because I'm ready, it's because I'm equipped. I wouldn't be in this position if it wasn't for coming through [the program]. I wouldn't have the skills, tools, and techniques, I wouldn't be believing in myself. I wouldn't even dream that I could make any money at this."
Join our conversation to hear about Sarah's ADHD journey, her impactful work in mental health, and how by getting clear on who she is and learning, how to trust her self she is able to build a wonderful career beyond her wildest dreams.
---
Mastering Your ADHD Brain Means Learning How to Trust Yourself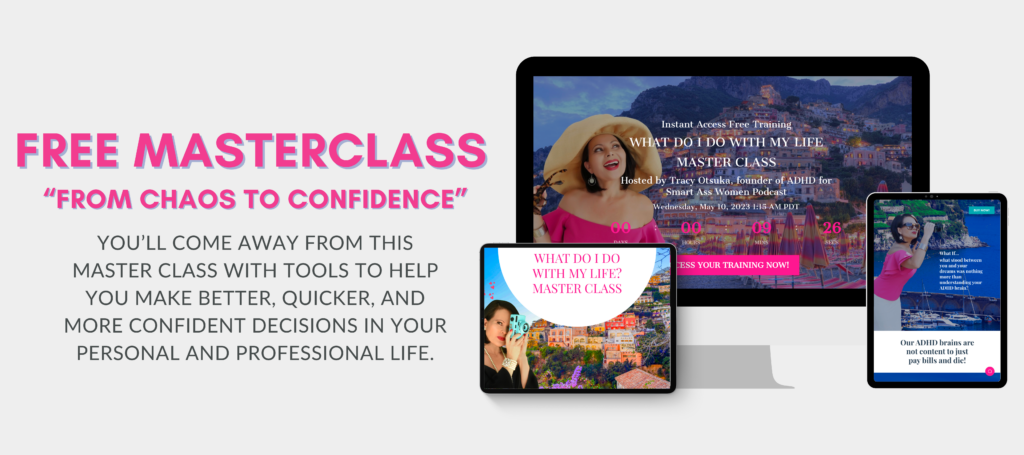 ---
Timestamps:
[00:03:19] Advocate encourages health initiative in New Zealand.
[00:11:59] ADHD diagnosis frees me from self-doubt.
[00:18:09] Separated from mother, feels rejected and abandoned. ADHD challenges and seeking understanding from husband.
[00:23:51] Bored, struggled with math, needed tutor.
[00:31:24] Click: Cecil's haircut, relatable cultural differences explained.
[00:32:40] ADHD program helps build confidence and purpose.
[00:38:15] Connecting with ADHD/ASD kids and educating others
[00:44:28] Opportunities abound, building relationships and success.
[00:50:50] Transformation: Relief from grief through understanding oneself.
[00:55:58] ADHD workarounds: coffee, exercise, brain dump.
[01:00:53] ADHD podcast for women with coaching program.