Listen Here
Jessica Liddell is a professional mosaic/mural artist and the owner and founder of Bella Mosaic Art, where she's been making mosaics professionally since 1997. Before becoming a professional artist Jessica tried pursuing a more practical career in teaching, but after an eye-opening trip to Barcelona, with its exquisite mosaic buildings, she realized that art is where her true passion lies.
When Jessica returned home she dove headfirst into mosaic art, eventually merging her two passions of teaching and art together into one fulfilling career. She's been able to sustain her business for the last twenty-five plus years because the work is dynamic and ever-changing, which keeps her creative ADHD brain engaged.
Jessica's story is a great reminder that, for ADHDers, our passions are our greatest motivators, and we have the ability to turn those passions into incredible careers when we have the drive, the hyperfocus, and the self-belief to make it happen.
Resources:
Website: www.bellamosaic.com
Instagram: bellamosaic
Facebook: bellamosaic
---
Mastering Your ADHD Brain Means Learning How to Trust Yourself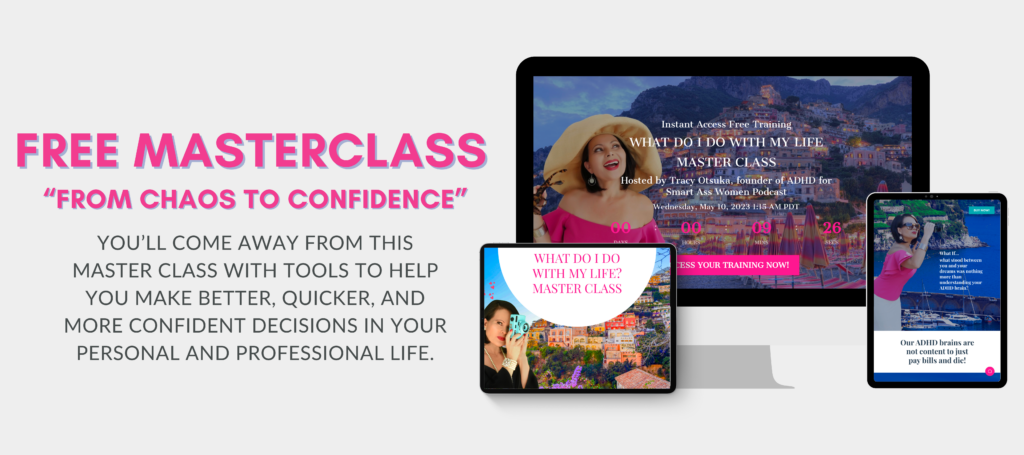 ---
Timestamps:
[00:03:37] Jessica is a facilitator and lives in Philadelphia.
[00:07:00] Questionnaire led to realization and doctor visit.
[00:11:30] Great move, ceramics program, acceptance, changed life.
[00:18:13] Studied education, tried teaching, chose backpacking.
[00:26:41] Ancient mosaic art with various materials and techniques.
[00:31:56] Started business in SF, later moved. Received formal mosaic training. Exhibited work in galleries, did craft shows. Taught kids to make mosaics in schools, did residential projects. Explored moving to new location.
[00:38:51] Organizing tasks and notes for work efficiently.
[00:41:12] Art consultant coordinates projects, delegation saves time.
[00:46:26] Creating mosaics in groups as team-building.
[00:52:17] Intense focus, endless ideas, and constant creativity.
[00:56:49] Artist residency: schools, retirement homes, live/work spaces, Italy.
[01:02:00] ADHD podcast for smart women, join us.