Listen Here
Jessi Kingan left the United States at age 22 for what was meant to be a six-month adventure of traveling and teaching scuba diving around the world. Like so many ADHDers with a plan though, she ended up on a completely different path than she was expecting.
Now almost 13 years later, Jessi lives with her husband and children in Iceland, where she owns and operates a restaurant, hostel, and apartment hotel on the south coast, and she couldn't be happier. Jessi makes entrepreneurship work for her by leaning into her ADHD strengths and letting others take over in the areas where she struggles, which keeps her work engaging and saves her unnecessary stress.
Join our conversation to hear more about Jessi's ADHD journey, including the unique experience of going from a freshman in high school to a freshman in college, how she ended up where she is today, what she's learned about entrepreneurship so far, and much more.
Resources:
Raudahusid.is - restaurant
Bakkihostel.is - hostel, apartment hotel and cabins
Algjortnammi.is - chocolatier
---
Mastering Your ADHD Brain Means Learning How to Trust Yourself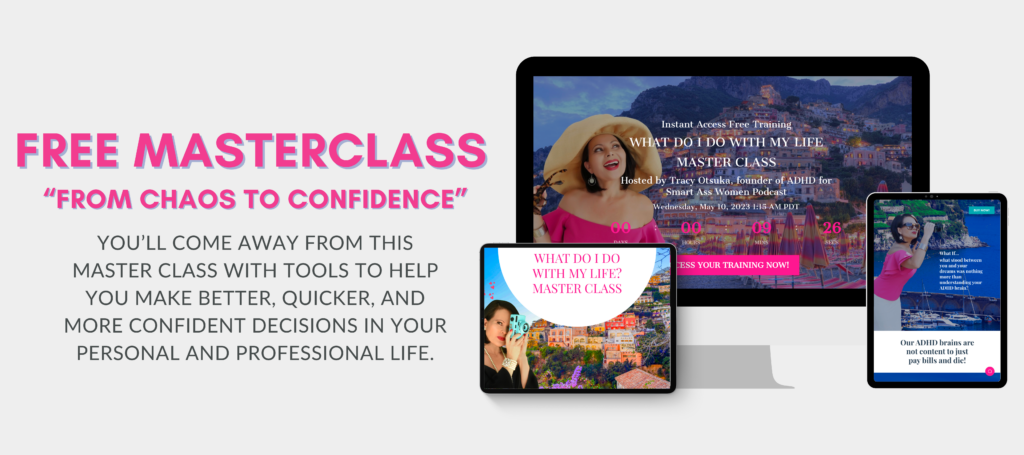 ---
Timestamps:
[00:02:20] ADHD podcast for smart ass women.
[00:07:50] Didn't fit in, read books, felt alone.
[00:12:02] Independent designer's kid goes to college early.
[00:21:17] Undecided college graduate seeks adventure in scuba diving.
[00:29:39] Starting businesses, struggling, discovering ADHD, changing direction.
[00:36:42] Lack of control, guilt, ADHD discovery. Accepted differences.
[00:45:47] 6-weeks together, 3 months apart, reunited, traveled, independent lives, Mexico, job offer.
[00:50:39] Building a hostel turned hotel, handling construction.
[00:57:16] Using 7 words: Excel helps plan prices and bookings.
[00:59:50] Family ties make Iceland a great home.
[01:07:27] Commitments on calendar matter, no fixed routine.
[01:11:41] Not active on social media, managing businesses.