Listen Here
Growing up, Kathy Joseph was convinced she wasn't smart because she struggled to memorize facts like everyone else. But as she got older she realized she is smart, she just has to do things her own way.
Kathy leaned into her pattern recognition skills and became a math whiz; she went on to receive four higher education degrees in physics, engineering, and science education and spent 12 years teaching high school physics before ultimately starting her popular YouTube channel, Kathy Loves Physics.
Kathy's channel is so engaging because she not only uses real human stories to teach science, she also lets her ADHD intensity and curiosity take center stage, which makes her content feel authentic and super fun to watch. Join our conversation to hear more about Kathy's mission to make science fun again, her personal ADHD journey, how her book "The Lightning Tamers" led her to find success doing what she loves, and much more.
Resources:
Website: www.kathylovesphysics.com
Youtube: https://youtube.com/@KathyLovesPhysics
Book: The Lightning Tamers
---
Mastering Your ADHD Brain Means Learning How to Trust Yourself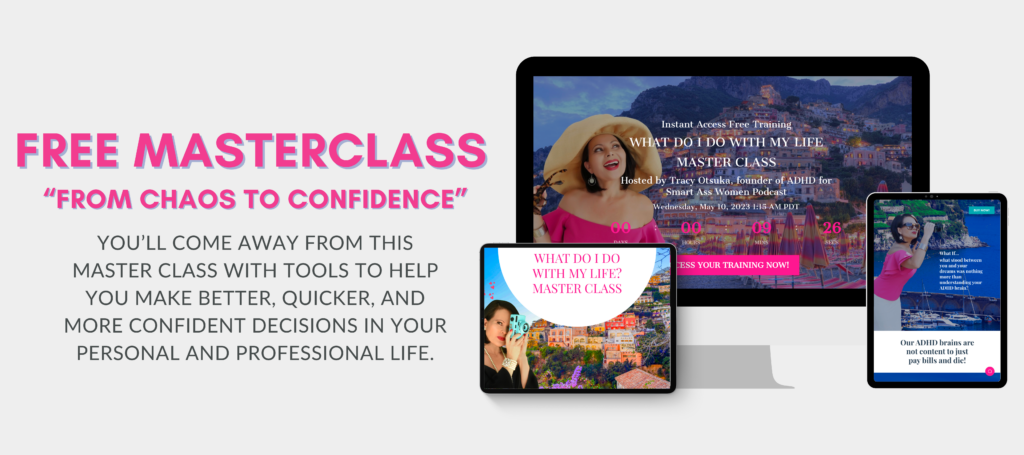 ---
Timestamps:
[00:02:01] Host Tracy Otsuka introduces Kathy Joseph, a successful YouTuber and physics educator, known for her channel Kathy Loves Physics. With millions of views and numerous subscribers, Kathy uses her channel to teach science through the history of scientists. She also shares her book and explores various science topics. Kathy's experience as a physics teacher and her interaction with viewers has enhanced her knowledge. She holds multiple degrees and resides in San Francisco with her husband and children.
[00:07:03] Good at patterns, struggles with details.
[00:11:53] Sticks in brain, bad grades => intense practice, success
[00:18:21] Struggle with social rules, makeup, and boys.
[00:26:51] Teacher becomes writer, starts YouTube channel, discovers ADHD.
[00:32:50] ADHD: Embrace differences, appreciate our unique contributions.
[00:43:06] Continuing to be myself despite criticism.
[00:46:45] Teaching high school helped me grow.
[00:52:06] Video editing, science history, teacher-friendly lesson plans.
[01:01:49] Hertha Ayrton: Suffragette scientist, dedicated activist.
[01:05:35] Visionary mother's powerful letter, pioneering firefighter women.
[01:14:14] "Changing conversation about ADHD for women."