Listen Here
Anna Daphna is an ADHD and executive function coach, mentor, and psychologist based in London. She started off her career in education with the goal of giving kids a better school experience than she had herself, but eventually she felt called to psychology and pursued a psychology degree. Now, Anna combines her two passions by coaching people with ADHD using holistic and neuroscience-based strategies specifically designed for neurodivergent brains to maximize happiness, confidence and performance.
In this episode Anna provides an easy-to-understand overview of how the nervous system works, the basics of polyvagal theory and the Safe and Sound Protocol, why a dysregulated nervous system impacts our ADHD symptoms, and tips for nervous system regulation. We also discuss neuroplasticity, ways to grow your confidence, how to be mindful even if you struggle to sit still, and more.
Resources:
Website: https://www.annadaphna.com/
Instagram: @annadaphnaofficial
Facebook: https://www.facebook.com/annadaphnaofficial
LinkedIn: https://www.linkedin.com/in/annadaphna/
Twitter: https://twitter.com/annadaphna
Breath: The New Science of a Lost Art
---
Mastering Your ADHD Brain Means Learning How to Trust Yourself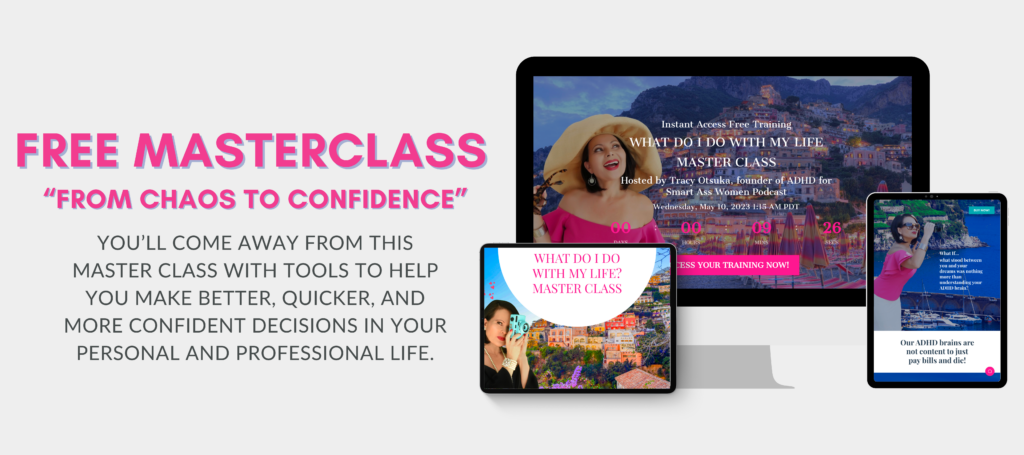 ---
Timestamps:
[00:02:13] Host Tracy Outsuka introduces ADHD expert Anna DoFna.
[00:05:53] Pressure, perfectionism, supportive but misunderstood parents. Stressful, successful rollercoaster.
[00:08:17] Disliked university in Greece, loved psychology in London.
[00:13:37] Interested in psychology, education, coaching, self-development.
[00:15:34] Polyvagal theory: Dr. Porges, autonomic nervous system.
[00:17:35] ADHD and emotional regulation in women.
[00:23:12] Proactive brain training for crisis response.
[00:24:29] Body-mind connection vital for overall well-being.
[00:30:13] Meditation and mindfulness transform thinking, body, and perception.
[00:32:10] Confidence links to competence and effort put in.
[00:35:10] 95% subconscious, 5% conscious. Remove conditioning, believe in ourselves.
[00:40:17] Wake up, drink water, have good diet.
[00:42:18] Pleasure, review, conversation, ADHD, brain, strengths, listening.