Listen Here
I've wanted to talk about navigating ADHD emotions for a while now, but like many other great topics it has sat untouched on my list, waiting for the perfect guest. When I read the incredible book 'Your Brain is Not Broken: Strategies for Navigating Your Emotions and Life with ADHD' by Dr. Tamara Rosier, I not only immediately added it to the ADHD for Smart Ass Women book list, but I also knew I had to have Tamara on the podcast.
Dr. Tamara Rosier is the founder of the ADHD Center of West Michigan, where she leads a team of coaches, therapists, and speech pathologists to help individuals, parents, and families develop an understanding and learn effective skills to live with ADHD effectively. Tamara has gained an impressive amount of knowledge from working with ADHDers and those who support them across a variety of setttings, but just as importantly, she explains complex topics like divergent vs. convergent thinking in a way that sticks in my brain. The analogies she uses in the book and during our conversation are brilliant; among many others, Tamara likens the neurotypical brain to a pleasant butler and the ADHD brain to an angry neighbor. It's simple and made me laugh and explains in real world language how the prefrontal cortex and limbic system impact our brain's ability to function.
We'll also talk about the role anxiety and emotion play in our motivation, and why it's critical to work on our emotions before introducing executive function strategies!
You won't want to miss this insightful and laughter-filled conversation.
Resources
Instagram: @brain_not_broken
Book website: tamararosier.com
ADHD Center website: miadhd.com
---
Mastering Your ADHD Brain Means Learning How to Trust Yourself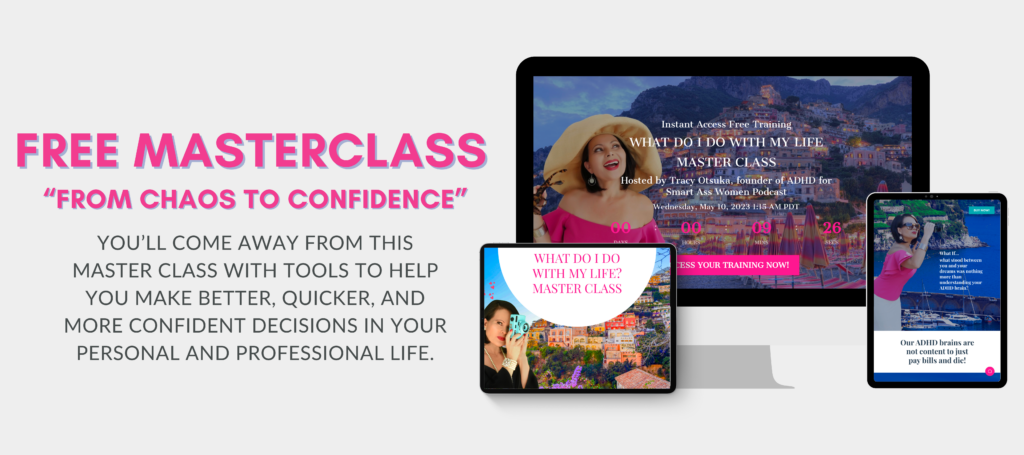 ---